4 January 2022
MEP BDesign Louisa specialises in planning approvals and assessment, with experience in local government assessment of commercial and residential development proposals. Louisa has experience in managing projects, facilitating expert referrals, liaising with stakeholders and assisting with general planning enquiries.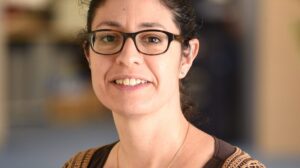 20 December 2021
MESc BSc (Biochemisty) Veronique is an environmental professional with over 20 years' waste management and waste planning experience, gained both within environmental consultancies and a private waste management operator in the UK. Veronique has sound knowledge and substantial experience of environmental, waste and planning legislation and regulations.
4 June 2020
BA Hons Classical Studies, MA Coptic Studies, Grad Dip URP, MEnvSc Environmental Impact Assessment Esther specialises in planning, environmental/sustainability consulting, EIS and SEE and is a member of the Planning Institute of Australia.
4 June 2020
BSc Earth Science, BSocSc Geography/Social Research and Policy James specialises in compliance assessments, EIS, SEE and waste management plans.