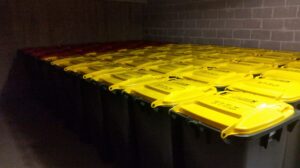 Recycling
8 November 2020
In the days before CDS, containers made up half of the volume of most Australian kerbside bins. Post-CDS, yellow top bins are not as full anymore. That creates opportunities for new products to go into the yellow bin system. Mike Ritchie discusses our options for increasing recycling.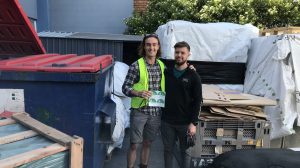 Circular Economy
13 November 2019
Through the Bin Trim program, MRA and Modern Shoes were able to divert close to 30 tonnes of waste from landfill, saving the business $21,600 per year.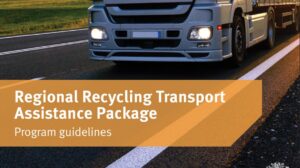 Grants
14 October 2019
The Queensland Government recently opened the Regional Recycling Transport Assistance Package (RRTAP) grants program offering up to $250,000 in funding for businesses and local government organisations to help fund the costs of transporting recyclable material from regional Queensland to facilities (within QLD or interstate), where it can be recovered or processed and turned into new products.
Grants
11 October 2019
Green Industries SA recently opened the Recycling Infrastructure grants program offering up to $500,000 in funding for industry and local government organisations to install infrastructure and provide innovative approaches to increase the recovery of resources and reduce the amount of waste sent to landfill each year.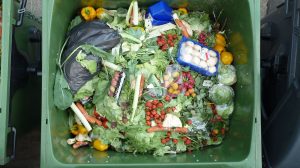 Carbon
18 March 2019
FOGO diversion from landfill is one of the cheapest global warming abatement options. It is also relatively easy to do and should be prioritised by Government.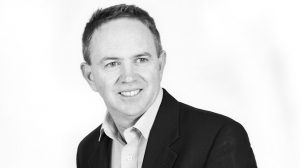 Grants
14 March 2019
MRA's Mike Ritchie has welcomed the recently released NSW ALP War on Waste policy to invest waste levy funds back into the circular economy. The Recycling and War on Waste policy released by Michael Daley and Penny Sharpe is an important step towards creating the circular economy and achieving a more sustainable balance between the economy and the environment"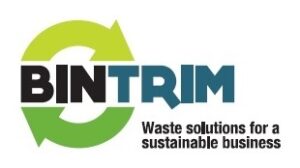 Recycling
2 June 2015
MRA has wrapped up its 2014-2015 'Bin Trim Business Grants' project, which is part of the NSW Government Waste Less Recycle More $465.7 million program. Along with 26 other Bin Trim providers, we have visited 8,000+ small to medium enterprises (SME) across NSW. SMEs are responsible for 45 per cent of commercial and industrial (C&I) […]
Recycling
1 May 2015
A recent case in the NSW Land and Environment Court has highlighted the discord between NSW's planning laws and the environmental protection laws, which could impact the way that waste and recycling processers are approved and regulated. After much advocacy by the waste and recycling sectors, the Government in 2007 introduced the State Environmental Planning […]
Recycling
2 December 2014
With your help, we've been working hard to recover valuable resources in the Murray Murrumbidgee region. As the year comes to a close, we'd like to highlight some of the network's recent developments. Albury Workshop A successful workshop with over 40 attendees was held in Albury on August 25th. From this workshop MRA identified three […]
Recycling
29 September 2014
The most cost effective way to recover food and green waste, which account for more than 60% of an average household's garbage bin, is via a three bin system with food and green waste (FOGO) in the same bin… but should nappy waste be included the mix? About 15 councils across Australia currently run FOGO […]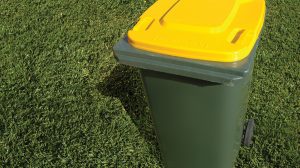 Recycling
18 September 2014
Australians are the best household recyclers in the world. Our domestic kerbside recycling rates are second to none. But even so, we still put about 15-30% of all recyclables into the wrong bin. That is, into the garbage bin instead of the recycling bin. By Mike Ritchie. In NSW, this loss of recyclables accounts for […]
Recycling
19 August 2014
The first round of Waste Less Recycle More infrastructure grants came to a close in early March, with consultants and applicants alike breathing a sigh of relief as schedules, cost benefit analyses and application forms were submitted to the Environmental Trust for appraisal. The opportunities promised by the WLRM package are immense. Traditional waste service […]