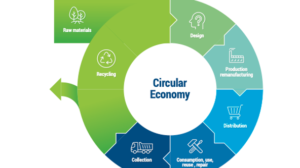 Circular Economy
14 October 2021
People often ask "Is MRA doing any Circular Economy work?". The answer is "Plenty".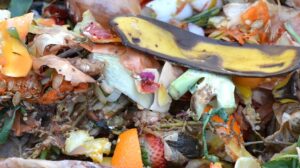 FOGO
28 September 2021
The NSW EPA announced Round 9 of the Organics Collection Household stream grant program which aims to divert food and garden waste from landfill and redirect it to organics processing facilities.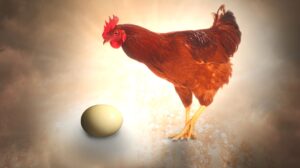 Circular Economy
21 September 2021
Which comes first, composting capacity or the commitment by Council to supply FOGO material?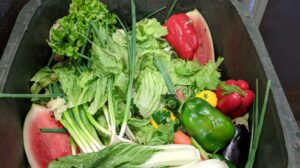 Circular Economy
9 July 2021
As our cities become bigger we are living more in units and flats (MUDs or multi-unit dwellings) rather than houses (SUDs or single unit dwellings).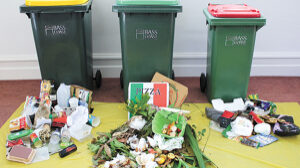 Circular Economy
2 July 2021
Kerbside FOGO collection and processing to compost is gaining steam around Australia. So, what is the optimal bin configuration?
Circular Economy
16 June 2021
The NSW Waste and Sustainable Materials Strategy 2041: (Stage 1 – 2021-2027) has endorsed diversion of organic waste from landfill to deliver substantive reductions in greenhouse gas emissions from NSW landfills.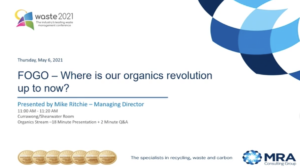 Event
6 May 2021
Once more, MRA made its presence felt at the Coffs Waste conference.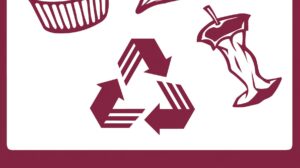 Circular Economy
9 April 2021
More and more councils now collect FOGO at the kerbside. Will three bins become the new standard?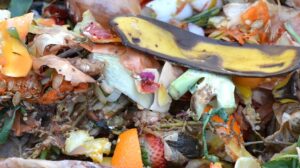 Circular Economy
15 December 2020
Landfilled organics result to significant GHG emissions and a waste of valuable nutrients. Banning the landfilling of household and commercial food and garden waste would stimulate jobs growth, divert millions of tonnes from landfill, generate compost, sequester carbon in soils and reduce Australia's GHG footprint.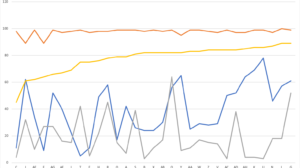 FOGO
29 October 2020
The NSW DPIE conducted an excellent review of FOGO performance across 34 Councils in NSW. Average performance is a poor indicator of the trends in FOGO so Mike Ritchie, re-analysed the data to look at individual Council performance and summarised his findings in an informative article.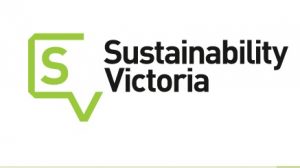 EfW
2 October 2019
Sustainability Victoria recently opened the Bioenergy Infrastructure Fund grants offering a total of $750,000 in funding for government organisations (including state, local and federal), community organisations, businesses and social enterprises over two streams; Infrastructure and Business case or feasibility/technical study.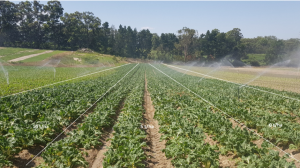 Compost
29 May 2019
Vegetable growers across Australia must comply with strict requirements to ensure the food they produce is safe for consumers. Farmers purchasing compost should be asking their supplier for a proof of compliance.