14 October 2021
A day in the life of a Circular Economy consultant
People often ask "Is MRA doing any Circular Economy work?". The answer is "Plenty".
By: Mike Ritchie, MRA Consulting Group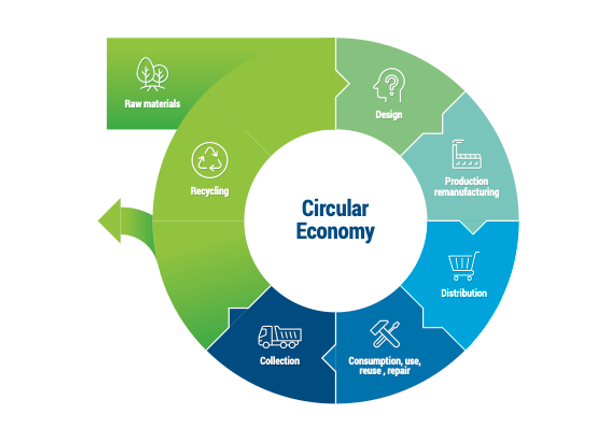 The waste and recycling sector has an enormous role to play in achieving Economic Circularity.
There is so much going on in companies and government, that is both exciting and transformative.
And what I am particularly proud of, is that much of the work MRA does, is structural.Structural changes compound over time. They are not just a blip or a sweet idea. They move the economy to a more sustainable footing.
I thought it would be useful to give readers a bit of a taste of what one small consultancy (with a team of experts), is doing in the CE space:
A. Designing out waste and pollution
Reducing business waste creation
Supply chain review of a major food manufacturer – 10,000t/yr opportunity
Bin Trim, purchasing, supply chain and resource recovery advice to 4,000 businesses in NSW
Supply chain review of food producer – 2000 t/yr
Supply chain reviews to reduce waste purchase and generation of waste x 30
Business waste auditing and supply chain amendment – don't buy in the waste in the first place
B. Keeping products and materials in productive use for the longest possible time.
Organics Circularisation
20 Councils are tendering FOGO collections and composting – up to 250,000 t/yr
2 composting facilities are being built – 100,000 t/yr
Development consent for a FOGO transfer station – 70,000t/yr
Modelling organics diversion from landfill for multiple councils – 250,000t/yr
Council recycling improvements
20 Council recycling improvement strategies including CDS, kerbside, drop off and MRF operations – 200,000t/yr
Business case studies for recycling investment
Soil and dirt circularity
Development consent for a soil processing facility 100,000 t/yr
Business case for contaminated soil reprocessing – 200,000t/yr
Regulatory control improvements to divert dirt from landfill – 100,000t/yr
Textile circularity
Textile Charity sector – 10,000 t/yr
Tyre circularity
Tyre reprocessing facility expansion 20,000t/yr
Recycling improvements
MRF design and consent approvals – additional 150,000t/yr
MRF design improvements in response to export bans to maximise reuse
Regional recycling tenders – 150,000t/yr
Transfer station design to improve recycling x 3 sites 150,000t/yr
C. Contributing to regeneration
Replacement of fossil fuels
Anaerobic digestion to use food to generate power – 100,000t/yr
ERF landfill gas capture projects to reduce climate change
Energy from residual waste as alternative to fossil fuel projects – 800,000t/yr
Gasification projects – 150,000t/yr
It is an exciting time to be at the confluence of CE thinking and practical reuse/recycling.
MRA is involved in over 300 Circular Economy projects across the country. I would like to congratulate all the businesses, governments and groups that are driving this reform.Our goal (Australia's goal) is to achieve 80% landfill diversion by 2030. Generating opportunities to keep materials circulating in the productive use phase of their life cycle, will be a major part of achieving this.
---
Mike Ritchie, is the Managing Director at MRA Consulting Group.
---
This article has been published by the following media outlets:
---
---