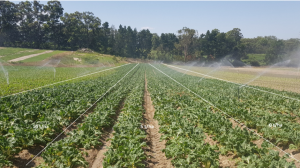 Compost
29 May 2019
Vegetable growers across Australia must comply with strict requirements to ensure the food they produce is safe for consumers. Farmers purchasing compost should be asking their supplier for a proof of compliance.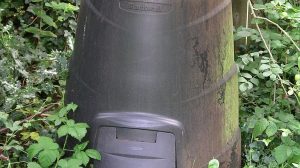 Compost
9 May 2019
The International Compost Awareness Week (ICAW), celebrated every year during the first full week of May, represents a great opportunity for joining compost related workshops, seminars and activities. Abroad and in Australia, the compost industry and enthusiasts rev up the efforts to increase awareness of the importance of compost and to promote the use of compost and related products.
Event
28 March 2019
Mike Ritchie will present on "Removal of food and organics from waste to landfill – prospects and issues" at ASBG's Queensland seminar in Lidcombe on 12 April 2019. Read on for the full program and to learn how to get the MRA client discount.
Compost
10 August 2018
ABC's latest War on Waste series has recently concluded and it has been a resounding success. This year the spotlight has been turned to plastic water bottles, straws, e-waste, fast furniture, the recycling crisis and food waste. On that last front, MRA's Mike Ritchie made an appearance to talk about why we need Food and Garden Organics (FOGO) services across the nation.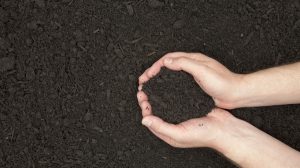 Compost
11 July 2018
At a recent meeting with Local Government Mayors and CEO's, a claim was made that transporting organics by truck to a distant compost facility (in this case 150km away) would emit more greenhouse gases than landfilling it locally. Thinking that the carbon forcing factor of methane from landfill (25 times CO2) would render that claim incorrect, I thought I should go back and check the maths.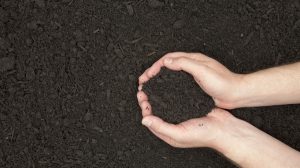 Compost
27 July 2017
Australia has a significant and growing challenge in how it manages its waste. Tonnages continue to grow by a compound annual growth rate of 6.2%, six times faster than population growth, and 2.5 times faster than GDP growth. Landfill costs are increasing due to landfill levies and landfill scarcity.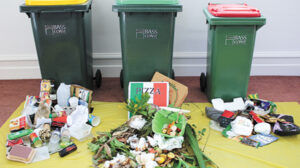 Compost
16 November 2016
By James Moverley, MRA Consulting Group Three bin waste systems are becoming the norm in many regions of Australia. Melbourne and Adelaide have moved quickly to standardise 3 bin systems for Food Organics and Green Organics (FOGO) services. The NSW government has funded 3 bin systems across NSW, with the biggest uptake of the NSW […]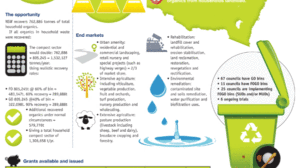 FOGO
17 April 2015
Article written by Jacqueline Ong and originally published by Inside Waste Is there a compelling case for councils to go down the FOGO path? For NSW at least, the government is supportive of increasing organic diversion rates and has put its money where its mouth is with the Waste Less Recycle More initiative. MRA Consulting […]