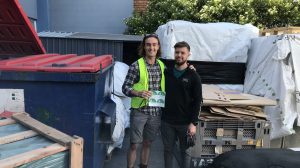 Circular Economy
13 November 2019
Through the Bin Trim program, MRA and Modern Shoes were able to divert close to 30 tonnes of waste from landfill, saving the business $21,600 per year.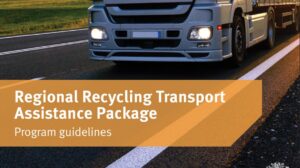 Grants
14 October 2019
The Queensland Government recently opened the Regional Recycling Transport Assistance Package (RRTAP) grants program offering up to $250,000 in funding for businesses and local government organisations to help fund the costs of transporting recyclable material from regional Queensland to facilities (within QLD or interstate), where it can be recovered or processed and turned into new products.
Grants
11 October 2019
Green Industries SA recently opened the Recycling Infrastructure grants program offering up to $500,000 in funding for industry and local government organisations to install infrastructure and provide innovative approaches to increase the recovery of resources and reduce the amount of waste sent to landfill each year.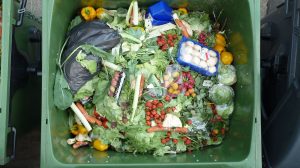 Carbon
18 March 2019
FOGO diversion from landfill is one of the cheapest global warming abatement options. It is also relatively easy to do and should be prioritised by Government.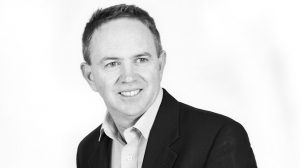 Grants
14 March 2019
MRA's Mike Ritchie has welcomed the recently released NSW ALP War on Waste policy to invest waste levy funds back into the circular economy. The Recycling and War on Waste policy released by Michael Daley and Penny Sharpe is an important step towards creating the circular economy and achieving a more sustainable balance between the economy and the environment"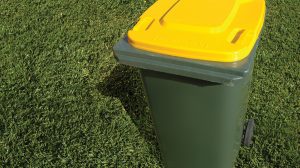 Recycling
6 February 2019
It has now been over a year since China introduced its National Sword policy to restrict the importation of kerbside recyclable materials from the rest of the world. The purpose of the policy was to increase the recovery of domestically generated recyclables within China and further boost its own manufacturing. The new rule is a 0.5% contamination rate in Australian exported material. Few Australian Materials Recovery Facilities (MRF) were built for that level of purity.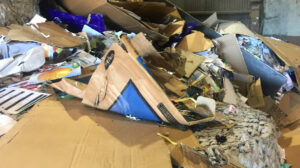 Recycling
10 December 2018
With landfill levies in NSW at $140.20/t you would think that sorting of commercial waste would be more common than it is. Less than 5% of the Commercial and Industrial (C&I) waste in NSW is put through a processing plant to recover the valuable materials. In other words, less than 120,000t of the 5.5 MT that is generated is put through a processing plant. There are no dedicated C&I sorting facilities in other States (and landfill levies are lower).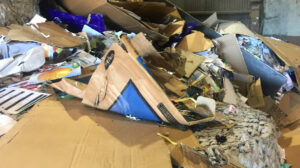 Recycling
26 September 2018
According to the 2016 National Waste Report, Commercial and Industrial waste (C&I) represents 20 MT of the 53 MT of waste generated in Australia (or 40% of generation). It also represents 34% of all waste sent to landfill (or 7.2MT out of 21MT) and achieves a 64% recovery rate compared to C&D (64%) and MSW (51%). Not bad in the scheme of things.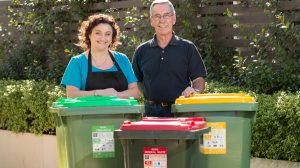 Recycling
22 February 2018
The goal of Halve Waste is to reduce the waste to landfill by 50% by 2020. A major step in achieving this is the target to reduce waste landfilled at AWMC to 75,000 tonnes per year by 2018 financial year end. We're at the half-way point and this looks like being achieved.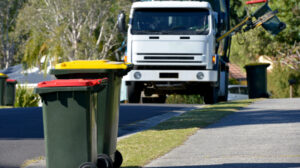 Recycling
16 February 2018
If you haven't heard it already, the household recycling industry is in all sorts of trouble. 2018 is going to be a troubled year for most MRFs (Materials Recovery Facilities) and therefore their council clients. The Chinese National Sword policy has bitten and bitten hard. National Sword is the Chinese government's mechanism to restrict import licences for recycled product and limit contamination rates of those recyclables to less than 0.5%.
Recycling
14 December 2017
The Albury Waste Management Centre (AWMC) includes the fourth largest landfill in NSW, and now the centrepiece of Halve Waste, the most successful waste reduction program in Australia. The Halve Waste Initiative has recently been awarded the best organics recovery program in NSW and the best local government initiative in sustainability.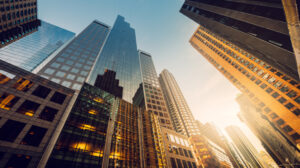 Recycling
2 November 2017
Australia's recycling sector is primed for continued growth. It must in order to keep up with waste generation, which is growing at a compound annual rate of 6.2%, that is 6x population growth and 2.5x economic growth. The market is there, and it is being serviced through a combination of regulatory intervention and technological innovation.