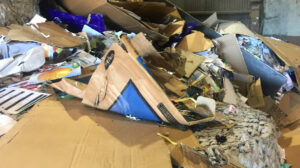 Recycling
10 December 2018
With landfill levies in NSW at $140.20/t you would think that sorting of commercial waste would be more common than it is. Less than 5% of the Commercial and Industrial (C&I) waste in NSW is put through a processing plant to recover the valuable materials. In other words, less than 120,000t of the 5.5 MT that is generated is put through a processing plant. There are no dedicated C&I sorting facilities in other States (and landfill levies are lower).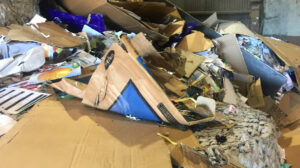 Recycling
26 September 2018
According to the 2016 National Waste Report, Commercial and Industrial waste (C&I) represents 20 MT of the 53 MT of waste generated in Australia (or 40% of generation). It also represents 34% of all waste sent to landfill (or 7.2MT out of 21MT) and achieves a 64% recovery rate compared to C&D (64%) and MSW (51%). Not bad in the scheme of things.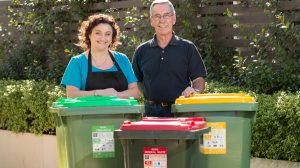 Recycling
22 February 2018
The goal of Halve Waste is to reduce the waste to landfill by 50% by 2020. A major step in achieving this is the target to reduce waste landfilled at AWMC to 75,000 tonnes per year by 2018 financial year end. We're at the half-way point and this looks like being achieved.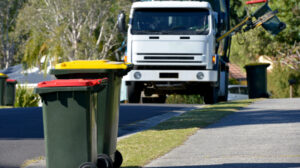 Recycling
16 February 2018
If you haven't heard it already, the household recycling industry is in all sorts of trouble. 2018 is going to be a troubled year for most MRFs (Materials Recovery Facilities) and therefore their council clients. The Chinese National Sword policy has bitten and bitten hard. National Sword is the Chinese government's mechanism to restrict import licences for recycled product and limit contamination rates of those recyclables to less than 0.5%.
Recycling
14 December 2017
The Albury Waste Management Centre (AWMC) includes the fourth largest landfill in NSW, and now the centrepiece of Halve Waste, the most successful waste reduction program in Australia. The Halve Waste Initiative has recently been awarded the best organics recovery program in NSW and the best local government initiative in sustainability.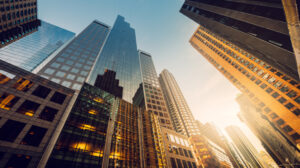 Recycling
2 November 2017
Australia's recycling sector is primed for continued growth. It must in order to keep up with waste generation, which is growing at a compound annual rate of 6.2%, that is 6x population growth and 2.5x economic growth. The market is there, and it is being serviced through a combination of regulatory intervention and technological innovation.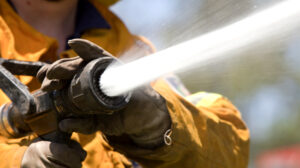 Recycling
9 August 2017
The waste and recycling industry is, sadly, becoming known for its large blazes. This is not to suggest that Australian recycling facilities are badly run. They are not. It is, however, a sector that is at risk from fires.
Recycling
20 December 2016
By Mike Ritchie, MRA Consulting Group Our waste problems are urgent. Waste is pouring out of the economy at 6.3% compound average growth rate. Waste volumes double every 12 years. Most Australian States and Territories have set recycling targets for 2020/21. For MSW the diversion target is generally 65-70% (except in the ACT where it's […]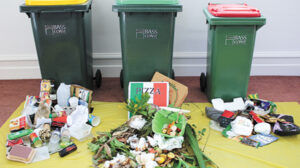 Compost
16 November 2016
By James Moverley, MRA Consulting Group Three bin waste systems are becoming the norm in many regions of Australia. Melbourne and Adelaide have moved quickly to standardise 3 bin systems for Food Organics and Green Organics (FOGO) services. The NSW government has funded 3 bin systems across NSW, with the biggest uptake of the NSW […]
Recycling
27 September 2016
By James Ellinson and Dimitris Dimoliatis, MRA Consulting Group Re-use centres are a small, yet growing industry in Australia that offer a unique opportunity to tackle more than just waste. These facilities also engage in job outreach programs for disadvantaged communities, particularly for people with disabilities. Re-use centres sell used, recycled and second hand products […]
Recycling
30 May 2016
By Mike Ritchie – Director, MRA Consulting Group Plastic pollution of waterways and oceans is a real problem. We need to fix it. Plastic was only invented 100 years ago and now is ubiquitous in our economies and lifestyles. It is also ubiquitous in our pollution. From microbeads to plastic bottles and fish nets plastic […]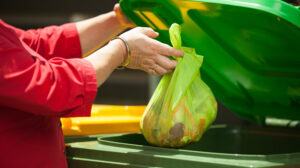 Recycling
22 October 2015
The Albury Wodonga region is the best in both NSW and Victoria for household recycling. That's according to a recent audit of kerbside household waste, which shows that total diversion rates of the four councils that introduced a combined food and garden organics service this year was 82% on average. The councils that achieved this […]