8 December 2022
MEM, BTech Shaun has over 18 year experience in international consulting, specialising in waste management, waste regulations, environmental engineering, business development and project management.
12 October 2022
BChE Anika is experienced in field work, auditing and WHS.
6 October 2022
BSc Mikaele is an aspiring expert in resource recovery. Mikaele aspires to aid businesses and government in achieving their goals whilst simultaneously functioning in an environmentally sustainable way.
13 September 2022
BCom Chris is a finance and management specialist who has a keen eye on new technologies and processes to bring the best possible waste solutions to bare.
15 August 2022
BSc (AppChem) Tanya specialises in project management, waste and recycling data and strategy, circular economy, options analysis, planning and approvals, waste infrastructure and technology review, and resource recovery.
9 May 2022
MEngSc (Sustainable Systems), BEng (Mechanical) (Hons 1), BSc (Physics & Mathematics) Mink specialises in data analysis and forecasting, waste strategies, continuous improvement and operational Excellence, and packaging.
7 January 2022
BIGS (Government), JD Morgan specialises in legislation, assisting with the development of waste strategies including the implementation of community engagement and consultation plans.
20 August 2021
B MPhil Cement Replacement, BEng (Environmental) Louise is a skilled environmental consultant with 18 years' experience in international waste management and resource recovery. Louise specialises in waste options assessments, data management, strategy development, contract procurement, and waste minimisation initiatives.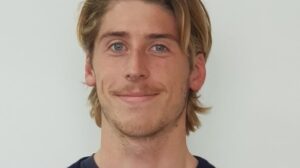 2 July 2021
BSc Environmental Management Harri specialises in audits, business engagement, waste assessments and research and operational waste management plans for NSW businesses.