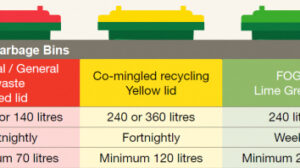 Circular Economy
7 May 2020
The WA Waste Authority is providing $20m to local governments over the next 6 years to implement a three-bin FOGO kerbside service.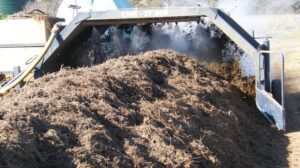 Circular Economy
24 April 2020
Organics to landfill make up more than half of all waste to landfill in Australia. They are also responsible for a fair amount of the waste sector's GHG emissions. How can we create environmental benefits and stimulate the economic growth sorely needed post COVID-19?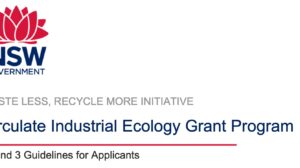 Circular Economy
9 April 2020
The NSW EPA Civil Construction Market Program is one of the few waste sector related grant programs currently open in Australia. Applications close in a week and reopen in July so get in touch with MRA now to discuss your options.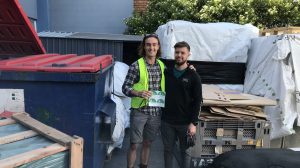 Circular Economy
13 November 2019
Through the Bin Trim program, MRA and Modern Shoes were able to divert close to 30 tonnes of waste from landfill, saving the business $21,600 per year.
Circular Economy
23 October 2019
MRA was pleased and honoured to sponsor the 2019 NACRO Conference, helping to bring together the like-minded people willing and able to collaborate on solving what is possibly THE most important problem of the century.
Circular Economy
6 October 2016
By Mike Ritchie – Managing Director, MRA Consulting Group The circular economy matters… We are hearing more and more of the circular economy, an approach to resources that keeps materials away from waste, and brings them back into the productive economy. It rejects the status quo "take-make-dispose" linear economy in favour of cycling biological and […]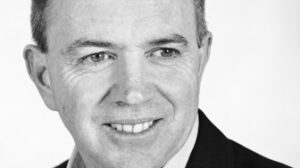 Circular Economy
6 September 2016
By Mike Ritchie – Managing Director, MRA Consulting Group The idea of waste as a resource is not a new one. It's an idea that has been around for years, decades even, but it's an idea that has struggled to get onto the mainstream agenda. Putting materials out for recycling is well accepted; reincorporating those […]