19 May 2021
Compost Pellets Down the Tube
MRA recently completed a trial application of pelletised compost down the tube of an airseeder. Results show an increase in crop yield and profit per hectare.
MRA Consulting Group
Project Background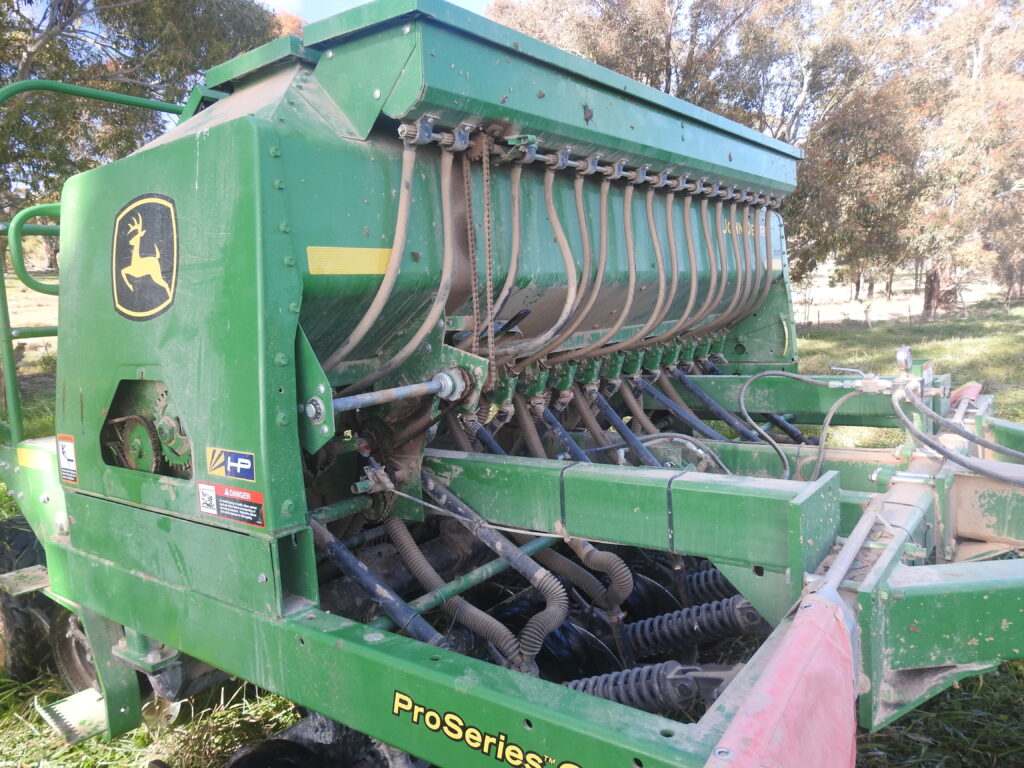 Uptake of compost use in agriculture and horticulture is impacted by the bulky nature of compost and the requirement for specialised application equipment. The ability to apply compost when sowing using an airseeder would remove the cost of using contractors with specialised compost spreading equipment. It also avoids the additional cost of spreading compost as a separate exercise as it is a one-pass application of compost, seed and fertiliser.
Loose compost cannot be applied by an airseeder as it does not flow through the seeder tubes. Drying the compost and shaping it into pellets or prills allows application 'down the tube' of an airseeder. This has the additional advantage of applying the compost close to the seed, where the soil and seed will receive the full benefits of the compost.
Trial Structure
Funding from the NSW Environment Protection Authority's (EPA) Organics Market Development program allowed the establishment of the pelletised compost trial. The aim of this trial was to demonstrate the cost and yield benefits of direct application of pelletised compost by an airseeder.
The trial was conducted in a paddock on a cropping and grazing property in Barry, 45 min southwest of Bathurst, NSW.
Compost pellets were placed down the tube of an airseeder at the same time as the triticale seed during sowing. Compost pellets were applied at three rates: 50 kg/ha, 100 kg/ha and 150 kg/ha, along with a control treatment without compost.
Soil and plant measurements were taken at five time points throughout the trial and yield was measured at harvesting.
All treatments received the same fertiliser applications.
Results
Yield
The control treatment, which did not receive any compost, yielded 2.5 t/ha – which is on par with average triticale yield. Compost application of 100 kg/ha resulted in the greatest increase in yield at 8.3 t/ha – more than three times as much as the control. The yield of the 50 kg/ha and the 150 kg/ha treatment was 5.0 t/ha and 5.4 kg/ha respectively (Figure 3).
Early plant growth measurements indicated the 150kg/ha treatment was more advanced in its growth compared to the remainder of the crop. The drop off in yield at 150 kg/ha would be due to faster growth, earlier maturity and subsequent peak yield prior to the timing of the trial harvest.
Crop performance
There were differences in crop performance during the crop lifecycle. Figure 4 presents a snapshot of plant growth factors at the 5-leaf stage. The 150 kg/ha treatment routinely outperformed the control.
Brix measures the dissolved sugars and minerals in leaf samples. The 150 kg/ha treatment was the only treatment with higher Brix and plant height measurements compared to the control. Plant density increased with higher compost application rate.
Soil
Soil samples were analysed prior to trial commencement and at harvest. Figure 5 presents a comparison of indicative parameters showing the soil health from the different compost treatments.
These results are marginal but show compost helped neutralise pH, improved the carbon-to-nitrogen ratio and increase nutrient availability through increased cation exchange capacity. 
Soil microbial carbon provides an indication of the biological activity present in the soil. Higher microbial activity improves soil health by increasing decomposition, controlling pests and facilitating nutrient cycling. Microbial carbon was measured at each growth stage (Figure 6). All compost treatments had higher microbial carbon levels compared to the control, indicating higher microbial activity and improved soil health. Microbial carbon decreased over the course of the crop lifecycle.
The fungi-to-bacteria ratio (Figure 7) measures the proportion of fungi in the soil microbial community compared to the bacteria present. Fungi and bacteria contain different proportions of carbon and nitrogen and impact nutrient cycling within the soil. Fungi contain and store higher levels of carbon and are more efficient at assimilating and storing nutrients.
For the 50 t/ha and 150 t/ha treatments, the ratio of fungi-to-bacteria decreased during the crop lifecycle along with the control. Τhe reason for this is not understood.
The 100 kg/ha treatment did not follow this trend, and the proportion of fungi increased at harvest compared to the 5-leaf stage. This trial did not analyse the specific microbial population present and therefore there is not sufficient information to explain these changes.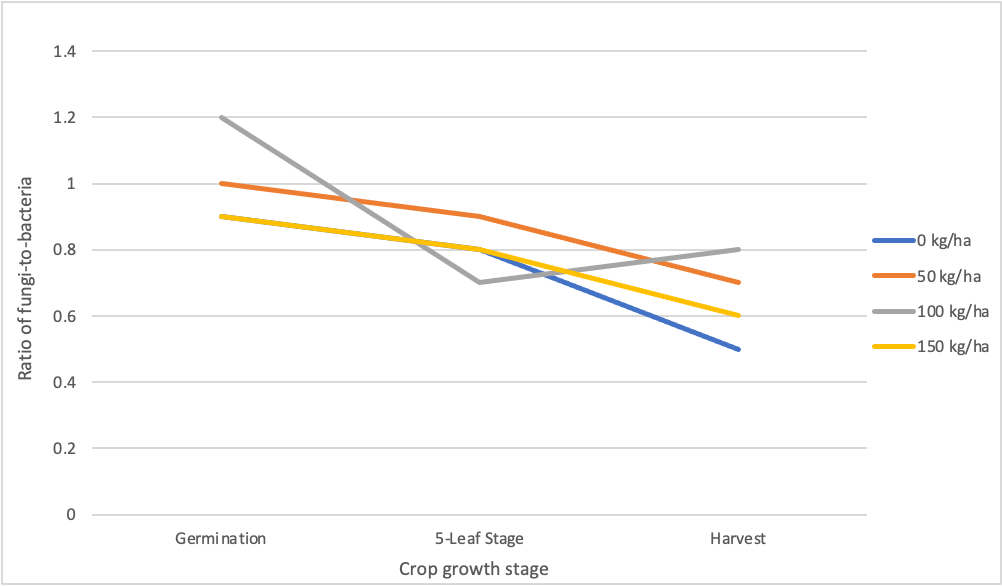 Cost-benefit analysis
Pelletised compost is more expensive than loose compost, but lower application rates are required due to the lower moisture content and direct incorporation into the soil. Moreover, applying pelletised compost using a seeder avoids compost spreading costs in addition to the seed and fertiliser sowing costs.
As shown in Table 1, this means the overall cost at recommended application rates is lower for pelletised compost.
| | Pelletised compost | Loose compost |
| --- | --- | --- |
| Purchase price | $450/t | $30/t |
| Application rate | t/ha | 10t/ha |
| Additional spreading costs | $0/ha | $150/ha |
| Overall application cost per ha | $45/ha | $450/ha |
Table 1: Overall application cost for pelletised and loose compost
In addition to the lower application costs for pelletised compost the improved yield demonstrated in the trial also increased profitability (Table 2).
| Pelletised compost treatment | Overall application cost per ha | Yield (t/ha) | Revenue per ha | Profit per ha |
| --- | --- | --- | --- | --- |
| 0 kg/ha | $0 | 2.5 | $425 | $425 |
| 50 kg/ha | $23 | 5.0 | $850 | $828 |
| 100 kg/ha | $45 | 8.3 | $1,411 | $1,366 |
| 150 kg/ha | $68 | 5.4 | $969 | $902 |
Table 2: Profit per hectare based on sale price of $170/t
This trial has demonstrated that pelletised compost can increase crop yield and profitability by approximately $1,000 per hectare.
Next steps
The trial found that pelletised compost can significantly benefit agricultural production. However, to realise the full potential and increase the uptake of pelletised compost, the pellets or prills need to be of:
A consistent size;
A similar size to the seed;
Known and consistent chemistry; and
Structurally strong to prevent disintegration within the tubes.
Further trialling of sizes, chemistry and strengths of prilled and pelletised compost is required across a range of crops and conditions.
Once optimised, pelletised compost provides a cost-effective option for compost use in cropping systems. As well as reducing application costs, 'compost down the tube' ensures both the compost and fertiliser are close to the seed, where they are most effective.
This trial has demonstrated that the targeted application of pelletised compost contributes to improved soil health, higher yields, reduced compost application costs and higher revenue for farmers.
This trial was supported by the NSW Environment Protection Authority's Waste Less, Recycle More initiative, funded from the waste levy and Australian Native Landscapes.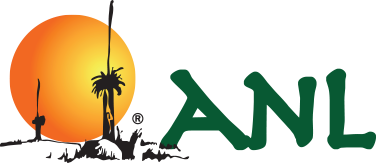 As always, we welcome your feedback on this, or any other topic on 'The Tipping Point'. For more information about the trial, contact MRA Consulting Group at organics@mraconsulting.com.au or 02 8541 6169.
---
---