Landfill
20 November 2023
Open letter to Leanne Linard QLD Minister for Environment
Landfill
3 July 2023
NSW is heading away from a circular economy. The latest National Waste Report data shows that not only is NSW total waste generation growing but our waste to landfill is also growing.
Circular Economy
2 December 2022
By: Mike Ritchie, MRA Consulting Group In 2019, Australia's environment ministers and the Australian Local Government Association (ALGA) agreed to the National Waste Policy and Action Plan (NWPAP). For the first time, all Governments were committing to collective action on recycling, waste management and the creation of a more Circular Economy. Our governments finally agreed […]
Circular Economy
19 October 2021
Our current economic model is pretty much a linear one: take (extract) - make (stuff) - waste (landfill). It treats resources as infinite and assumes the environment can absorb the waste. It is therefore unsustainable in the long run.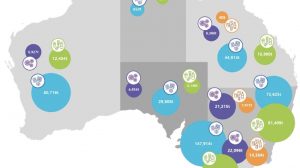 Circular Economy
29 September 2020
One of the most interesting Coffs Waste sessions this year was the COAG panel discussion addressing the forthcoming export bans on glass, plastics, paper and tyres where Minister Trevor Evans made a number of interesting key points.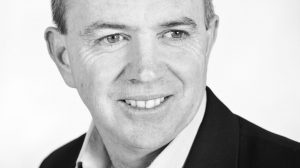 Circular Economy
27 July 2020
The National Waste Action Plan 2019 was agreed by Federal, State and Local governments setting national targets and actions for reducing waste to landfill. To achieve this, industry, waste generators and local government need the right market signals and regulations to drive the necessary investment.
Recycling
20 December 2016
By Mike Ritchie, MRA Consulting Group Our waste problems are urgent. Waste is pouring out of the economy at 6.3% compound average growth rate. Waste volumes double every 12 years. Most Australian States and Territories have set recycling targets for 2020/21. For MSW the diversion target is generally 65-70% (except in the ACT where it's […]
Climate Change
9 June 2016
By Virginia Brunton – Principal Consultant (Organics) and Mike Ritchie – Director, MRA Consulting Group The Great Barrier Reef is exposed to increasing pressures from climate change, rising sea temperatures, ocean acidification, land-based runoff and other pressures. The summer of 2016 has been bad for the Great Barrier Reef (the Reef), one of Australia's most […]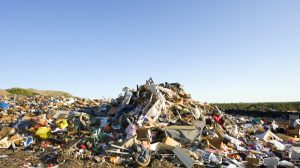 Policy
8 December 2015
Voluntary action by every individual helps to grow recycling rates; an extra milk bottle in the recycling bin; installing a home composting system, all contribute. Australia leads the world in household recycling rates. In the business sector most of the economically viable streams are already being recycled (cardboard, paper, metals and plastic) although there is […]
Strategy
18 February 2015
The QLD election has seen the ALP achieve one of the biggest swings in Australia's political history. ALP QLD has officially secured 44 seats, giving it the required number to form a minority government. Annastacia Palaszcuk, Labor Premier and Steven Miles, the new QLD Environment Minister now have the task of revitalising the QLD recycling […]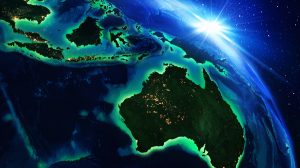 Climate Change
5 February 2015
Blink and you missed it. This month the CSIRO and Bureau of Meteorology released the updated State of the Climate report 2014. It is the update on climate change research from Australia's independent scientific and weather authorities. And it is sobering reading. I find it amazing that our leading scientific bodies can make, what are […]