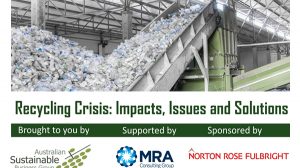 Event
29 March 2018
Waste Recycling is under threat from many directions and urgently requires practical and cost effective solutions. Actions are underway to better manage this international issue, but there are many local challenges.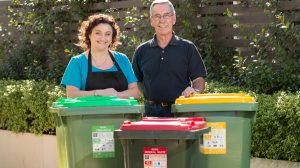 Awards
15 November 2017
Albury City Council was recognised for its considerable achievements in implementing a FOGO service for residents in Albury and neighbouring councils at the NSW Australian Organics Recycling Association (AORA) Annual awards ceremony on Friday 10 November.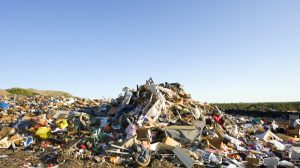 In the Media
15 August 2017
A Four Corners waste industry exposé highlighted legitimate and serious problems, but was grossly unfair to NSW senior bureaucrat Steve Beaman, according to a leading environmental consultant.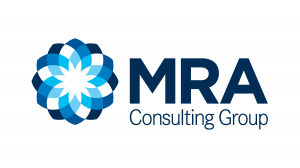 In the Media
8 June 2017
Mike Ritchie talked to ABC's Sarina Locke about the effect of QLD waste levy cancellation on NSW waste. The full article titled "Sydney Markets sends rotting fruit and vegetables to generate electricity in war on waste" is available on the ABC website and below. Sydney Markets declared its own war on waste 12 years ago […]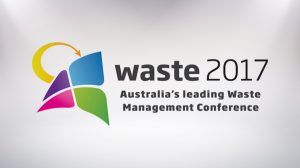 Event
16 May 2017
This year's Waste Conference had the largest array of exhibitors than any year before. MRA's Charlotte Wang visited 45 exhibitors to get a feel for what's up and coming in the waste collection and processing sector.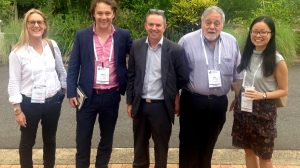 MRA News
9 May 2017
The Waste 2017 conference has been and gone, running from 2-4 May at Opal Cove Resort in Coffs Harbour. It was an exceptionally well attended conference, attracting over 550 delegates from around Australia to three days of proceedings.
Awards
6 April 2017
By MRA Consulting Group Inside Waste published (March 2017) the results of its annual consultants survey, and MRA has swept the field. Of the six services offerings considered, MRA was judged by its clients to be the best small consultant in Australia for five. And the second best in the sixth. Our clients were resounding […]
Event
11 November 2016
By MRA Consulting Group MRA Consulting knew Leslie Mallinson was a champion in the fight against Marine Debris when she joined us last year. Her experience working with the Education team at ReefHQ Aquarium in Townsville led her to see firsthand the impacts marine debris can have on our wildlife, as sea turtles that ingested […]
MRA News
9 November 2016
By Leslie Mallinson and James Ellinson, MRA Consulting Group As round two for Bin Trim comes to a close MRA reflects on progress made in NSW, the continued State Government commitment and the in-house success MRA has experienced in reducing, reusing and recycling. Bin Trim is a NSW EPA funded program that aims to assist […]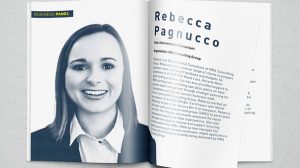 MRA News
2 September 2016
If you've ever wondered where your science and maths degree can take you, catch a number of panelists from a range of diverse organisations at the UTS Your Future in Science + Maths session. MRA's own Rebecca Pagnucco will be speaking at the 4.25pm business panel. Where Aerial Function Centre Building 10, Level 7 University […]
In the Media
26 April 2016
Originally published by Brenton Mann, Resource Recovery.biz News West Australia's Southern Metropolitan Regional Council (SMRC) has released it's draft resource recovery strategy. As part of the plan the SMRC is considering FOGO collection and alternative waste technology to increase landfill diversion. SMRC has released an updated draft of its Strategic Waste Management Plan where it […]
MRA News
15 March 2016
"MRA has once again won the Best Small Consultancy in Australia Award" as determined by Inside Waste readers said Jacqueline Ong the editor of Inside Waste. "MRA received a perfect score of 3 from a possible 3, given that it won all categories in its group" she said. The annual Consultants Review survey asks industry representatives from […]