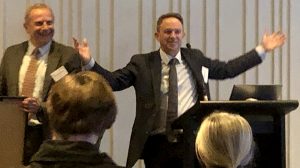 Awards
30 November 2018
Albury City Council and the Halve Waste Initiative won the SUEZ Outstanding Regional Local Government Award at the national inaugural Waste Management Association of Australia and Inside Waste Awards.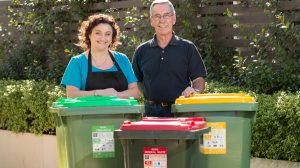 Recycling
22 February 2018
The goal of Halve Waste is to reduce the waste to landfill by 50% by 2020. A major step in achieving this is the target to reduce waste landfilled at AWMC to 75,000 tonnes per year by 2018 financial year end. We're at the half-way point and this looks like being achieved.
Recycling
14 December 2017
The Albury Waste Management Centre (AWMC) includes the fourth largest landfill in NSW, and now the centrepiece of Halve Waste, the most successful waste reduction program in Australia. The Halve Waste Initiative has recently been awarded the best organics recovery program in NSW and the best local government initiative in sustainability.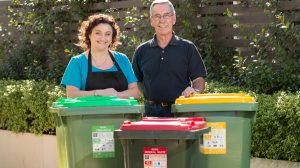 Awards
15 November 2017
Albury City Council was recognised for its considerable achievements in implementing a FOGO service for residents in Albury and neighbouring councils at the NSW Australian Organics Recycling Association (AORA) Annual awards ceremony on Friday 10 November.
Compost
8 September 2015
The councils of the Albury Wodonga region have set the "best practice" benchmark for food and garden waste (FOGO) recycling in Australia. Recent data comparing the Albury Wodonga food and green waste contamination rate to other councils that have introduced similar services, shows that the region is performing better than all others, with a current […]