15 September 2022
The end of waste- Planning and the Circular Economy
In, NSW Waste and Sustainable Materials Strategy 2041, the State's most recent waste strategy, the NSW Department of Planning, Infrastructure and Environment has stopped talking about the waste hierarchy and started talking about the circular economy
By Esther Hughes, Principal Environmental Planner, MRA Consulting Group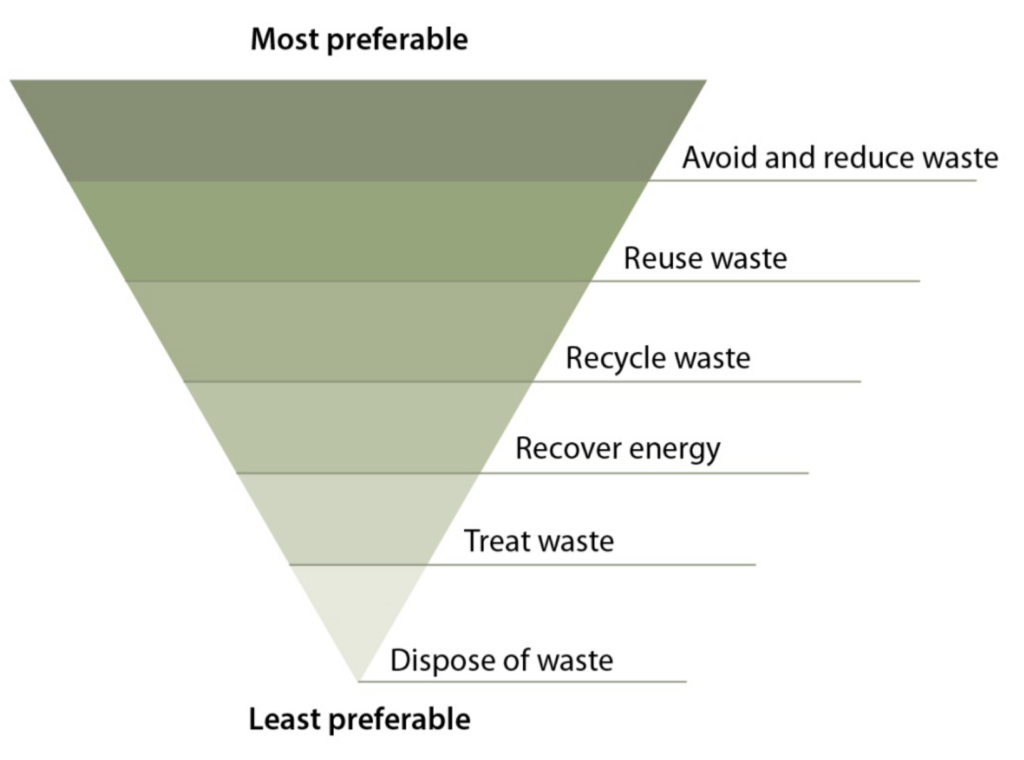 Yes, surprisingly the beloved waste hierarchy is no longer mentioned, and the focus has shifted enormously to developing our circular recycling infrastructure economy.
The new model requires us to think in terms of 'resources' rather than 'waste'. Embedded in the new strategy, it is not yet reflected in the practical terms through the planning application system. The big question is:
When is waste no longer waste? When is it considered to be a resource?
The NSW Environmental Planning and Assessment Regulation 2021 defines waste as:
…a matter or thing that—…is discarded or is refuse from processes or uses.
However it also states that…
A substance may be waste… even if it may be—
reprocessed, re-used or recycled, or
sold or intended for sale.
This definition creates a frustrating dilemma in the world of planning approvals, waste and the circular economy. It implies that all materials that have been sourced from waste are waste ad infinitum. The chair I am sitting on, the second hand clothes I am wearing… all waste. Besides being contrary to the principles of circular economy, it also matters in the planning application system.
It matters because a waste facility typically requires a more strenuous planning process compared to a manufacturing facility.
It matters because a waste facility requires a licence, whereas usually a manufacturing facility does not.
It matters because the time taken to get approvals as a waste facility is a barrier to investment.
It matters because waste resources need to compete on an equal or advantageous basis with virgin materials.
And it matters because, at some point, there needs to be a clear understanding of the end of waste within this new model.

Tweet
The definition I am fond of has been put forward by Justice Pain in Director-General, Department of Planning and Infrastructure v Glass Recovery Services Pty Limited [2015] NSWLEC 49, in which she states:
Once the glass leaves the MRF [Materials Recycling Facility] the material has undergone the transformation from waste to resource.The transformation of a waste to a resource, defined within the planning and licensing system, has the potential to break through multiple barriers that limit waste-derived materials in our manufacturing industries. This re-definition of waste is therefore an absolute necessity if NSW is to achieve anything close to a circular economy as hoped for in the waste strategy.
---
This article has been published by the following media outlets:
---
---