1 March 2023
MRA's Circular Economy Team in 2023
MRA preparing for 2023 Coffs Waste conference.
The MRA Circular Economy Team is seeking to challenge the unsustainable linear economy with a strong focus on designing out waste upstream. 
MRA is lucky to have Maša Vahldieck, an expert in regenerative design and practises across various sectors and material streams. She has been leading the team since 2022, drawing on her 10 years of experience working with local government, businesses, not-for-profits, and communities to design out waste while considering its end-of-life potential. Some notable projects that Maša has led include:
Love Food Hate Waste with NSW EPA.
Regenerative agriculture and circular food systems i.e., developing end-markets for organics.
Identifying reuse and repair policy gaps in Australia for Charitable Recycling Australia.
Investigate reuse / repair / recycling pathways for textiles while working with the EPA and MRA e.g., the Salvation Army/Kmart textiles processing market feasibility assessment.
Sourcing glass reuse opportunities locally for Rethink Store.
Maša's experience in behaviour science, feasibility studies, and life-cycle assessments has enabled the Circular Economy Team to develop several Waste and CE strategies that achieve closed-loop systems across value chains.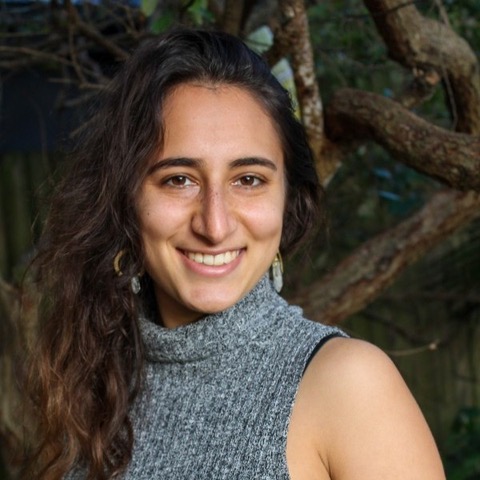 Current projects are being developed with the insights of Karen Davids, a Graduate Circular Economy Consultant. She has a background in reuse and repair infrastructure, recently completing research on the barriers to and opportunities for scaling up these upstream CE interventions. With a strong understanding of various material lifecycles and circular principles, she brings innovative and creative ideas to the team. Her recommendations demonstrate to MRA's clients how these solutions can produce economically, environmentally, and socially competitive outcomes for specific regions and stakeholder groups. 
One of Karen's key objectives is to help develop and assess the viability of product stewardship schemes focused on production (upstream intervention). Currently, most schemes are focused on consumption and post-consumption (recycling and resource recovery pathways) which are essential to building a circular economy, however, should not be the priority. First and foremost, producers should design out waste by developing:
More sustainable packaging;
Clearer labelling to inform consumers of the reusability and repairability of the material/product (e.g., France's repairability index); and
B2B and B2C take-back-schemes that keep materials such as glass, which is reusable indefinitely, in-use for longer.
Some notable projects that Karen has worked on since joining MRA include: 
City of Gold Coast Council's Circularity Gap Report – helped to develop several recommendations for creating closed-loop systems within the City.
Rockhampton Regional Council's Circular Economy Framework – in-depth assessment of the economic opportunities enabled by circular interventions across five industry sectors.
Researching local glass reuse opportunities in Australia and the potential GHG, water, and energy savings from these CE pathways.
Bin Trim projects that establish circular precincts and networks across communities and businesses.
Bec Larkin is another key asset to the Circular Economy Team. She has been with MRA for three years and prior to this, worked as a Waste and Resource Recovery Project Officer for a local government council. She has contributed to various industry-leading CE projects, including designing out plastic waste in hospitals (drawing on her additional expertise in Medical Science), assessing the feasibility of a national product stewardship program for plastics, sustainable packaging benchmarking and strategy for Thomas Foods International Australia, and litter prevention programmes for councils.
She also has a wealth of experience in waste audit data analysis and financial modelling of waste strategies. By working with a number of small to medium enterprises over the years, Rebecca has developed a thorough understanding of the policy, legislation, social, economic, environmental, and technical barriers that can be overcome with achievable circular networks and consistent investment.
Overall, 2023 is shaping up to be a fast-moving and exciting time to be working in Circular Economy. There are many innovative CE networks, knowledge hubs, business precincts, and workshops being developed across the public and private sectors. If you're interested in learning more, Masa, Karen, and Bec are always happy to chat about your organisation's interests, expectations, and goals for participation in the CE.
Feel free to reach out to the team via circular@mraconsulting.com.au
---
---