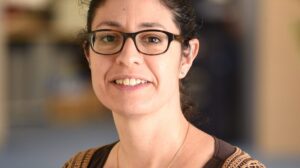 MRA News
8 March 2022
MRA Consulting Group is proud to announce Veronique Bensadou, who is joining our Planning & Approvals Queensland Team as Senior Environmental Planner.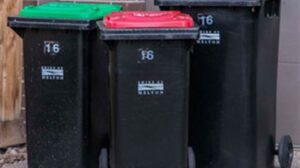 Circular Economy
10 September 2021
Australia generates 316,000 tonnes of HDPE plastic per year. Most is landfilled. If every MGB in Australia was required to be black, that alone would absorb 258,000 t of HDPE by adding 10.4kg of recycled content to every MGB at every home.
MRA News
18 August 2021
MRA Consulting Group is proud to announce Louise Cannon is joining MRA as a Principal Consultant.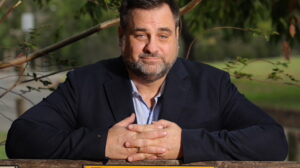 MRA News
21 July 2021
MRA Consulting Group is proud to announce the appointment of Peter Shmigel to the role of Executive Consultant at MRA, responsible for corporate and council waste advisory services.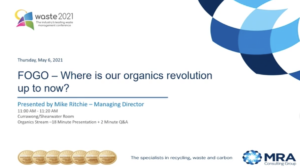 Event
6 May 2021
Once more, MRA made its presence felt at the Coffs Waste conference.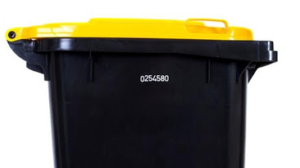 Circular Economy
9 April 2021
Federal Environment Minister Susan Ley supports standardised waste collection systems, including a common bin lid colour across Australia. We propose to also standardise the colour of the bin's body to maximise recycled plastic use.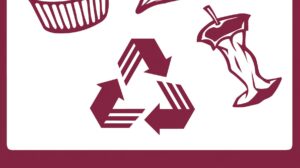 Circular Economy
9 April 2021
More and more councils now collect FOGO at the kerbside. Will three bins become the new standard?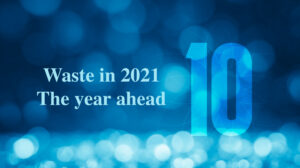 MRA News
3 February 2021
2020, the year of Covid, was a strange year. Although 2021 looks like it will still be weird, waste does not stop. So, what will the new year be like for Australia's waste sector?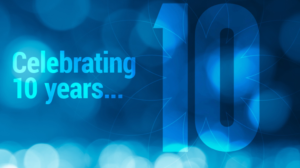 MRA News
9 December 2020
MRA has turned 10. A big thank you to all of our clients, friends and colleagues for supporting MRA over these first ten years. We couldn't have done it without you. To mark the occasion, Mike Ritchie looks back on the key points of waste reform, highlighting our successes and identifying key targets for the future.
MRA News
23 December 2019
MRA Consulting Group would like to wish you and your family a safe, happy and sustainable festive season. We thank you for your continued support in 2018 and look forward to working with you in 2019!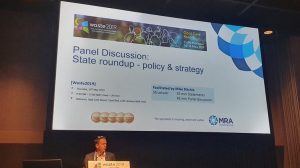 Event
24 May 2019
The Coffs Waste 2019 conference has been and gone. MRA attended in force with input in five sessions. Click through for presentation videos and Mike's comment on the conference.
MRA News
12 May 2019
The Coffs Harbour Waste Conference (8-10 May 2018) is the leading conference for the waste management industry in Australia and MRA is attending. Please feel free to chat to us about China's National Sword, the Australian waste industry, the interstate transport of waste or any other waste issues you are interested in.