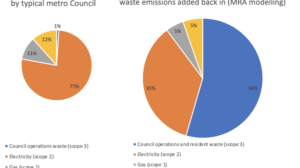 Circular Economy
8 June 2022
I am glad that Local Government has levers that can reduce emissions and slow climate change.
Circular Economy
1 March 2021
The single biggest greenhouse gas emissions decision you will make as Mayor, is "Are we still sending organic waste to landfill?"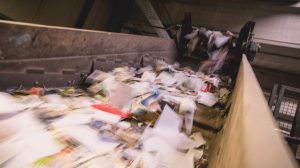 Grants
7 June 2019
The NSW EPA has opened round 2 of its Product Improvement Program grants under the $48M Waste and Recycling Infrastructure Fund of the NSW Government Waste Less Recycle More initiative (WLRM).
Grants
18 July 2018
The NSW EPA has released the sixth round of the Organics Infrastructure (Large and Small) Program grant under the $337 million Waste Less Recycle More Initiative, 2014-17 (WLRM) extension.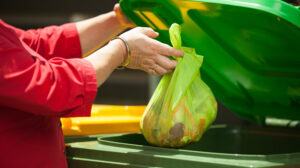 Recycling
22 October 2015
The Albury Wodonga region is the best in both NSW and Victoria for household recycling. That's according to a recent audit of kerbside household waste, which shows that total diversion rates of the four councils that introduced a combined food and garden organics service this year was 82% on average. The councils that achieved this […]