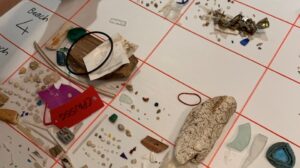 litter
14 June 2022
By: Mike Ritchie, MRA Consulting Group Lily soon found the Australian Microplastics Assessment Project (AUSMAP), a nationwide citizen science initiative run by Dr Michelle Blewitt from Total Environment Centre along with Dr Scott Wilson from Macquarie University. Their methodologies aligned well. Basically, you lay out a frame and collect a depth of sand from the beach, then spend […]
Circular Economy
23 May 2022
Would the maniac who designed the first plastic fruit sticker please stand up!
EfW
5 April 2022
Australia generates 2.4 million tonnes of plastic every year. It comes in all shapes and polymers. Car parts, sofas, drink containers, medical equipment, pallet wrap and single use packaging. You name a product in the economy and sure enough it will have plastic in it or in its supply chain.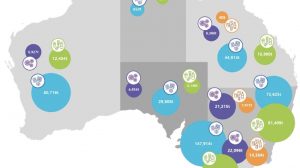 Circular Economy
29 September 2020
One of the most interesting Coffs Waste sessions this year was the COAG panel discussion addressing the forthcoming export bans on glass, plastics, paper and tyres where Minister Trevor Evans made a number of interesting key points.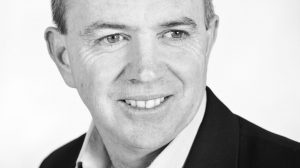 Circular Economy
27 July 2020
The National Waste Action Plan 2019 was agreed by Federal, State and Local governments setting national targets and actions for reducing waste to landfill. To achieve this, industry, waste generators and local government need the right market signals and regulations to drive the necessary investment.
Landfill
22 November 2019
One billion single use coffee cups are sent to landfill every year. Sounds like a lot but this represents less than 0.0004% of the waste generated in Australia per year. So, what can we do to deal with coffee cups so that we can focus on significant streams like organics (particularly food), which represent around 50% of all waste to landfill in Australia?
Policy
27 February 2017
By Mike Ritchie, MRA Consulting Group Australians use an estimated 5 billion single use plastic bags (supb's) per year. Sounds like a lot but this represents only about 20,000 tonnes of plastic or 0.04% of the waste generated in Australia per year. If all of these plastic bags go to landfill they represent just 0.1% […]
Event
11 November 2016
By MRA Consulting Group MRA Consulting knew Leslie Mallinson was a champion in the fight against Marine Debris when she joined us last year. Her experience working with the Education team at ReefHQ Aquarium in Townsville led her to see firsthand the impacts marine debris can have on our wildlife, as sea turtles that ingested […]
Recycling
30 May 2016
By Mike Ritchie – Director, MRA Consulting Group Plastic pollution of waterways and oceans is a real problem. We need to fix it. Plastic was only invented 100 years ago and now is ubiquitous in our economies and lifestyles. It is also ubiquitous in our pollution. From microbeads to plastic bottles and fish nets plastic […]
Policy
29 March 2016
The recent Ministerial Roundtable on plastics could not agree whether to ban, price or leave Single Use Plastic Bags (SUPBs) for another day. We use approximately 6 billion SUPBs each year, of which 2 percent are recycled[i]. SUPBs are being, or have been, banned in South Australia, Tasmania, the ACT, the Northern Territory and in […]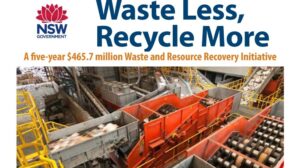 Grants
16 June 2015
The NSW EPA has released four new grant programs under the $465.7 million NSW Government Waste Less Recycle More program. The new grants provide a one off opportunity to a range of eligible applicants within NSW, including local governments, businesses, industry and the community. The new grant rounds are summarised below. Grant Streams Maximum funding […]